The "Barbenheimer" sensation set a box office record this past weekend as fans spill into the theaters for both movies. With endless memes on the internet and fans planning their double-feature viewing strategy for 'Barbie' and 'Oppenheimer', the phenomenon has set the weekend box office on fire. Showing up in a sea of pink for Greta Gerwig's latest film, 'Barbie' opened to $155 million. Not to be outdone, Christopher Nolan's visually stunning 'Oppenheimer' follows with $80.5 million on opening day.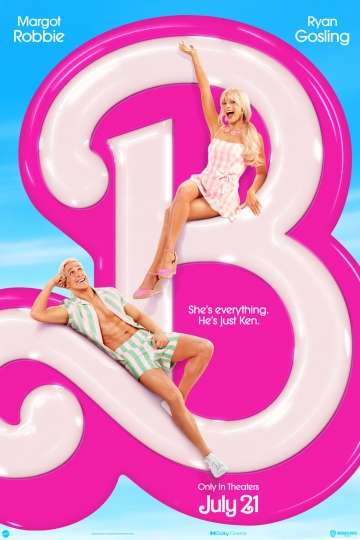 The massive box office number is due to audiences refusing to choose one or the other, making their double feature an event of the summer. As the "Barbenheimer' trend continues to grow on social media, many small businesses leaned into the theme, creating shirts and accessories to celebrate the release. Fans show off their outfit changes as they go from one movie to the next. Star of 'Barbie' Margot Robbie and director Greta Gerwig have also shown their support by posing for a photo in front of a poster of 'Oppenheimer' with tickets in hand.
'Barbie' also sets a record high for a movie by a female director, surpassing 'Captain Marvel' ($153.4 million) and 'Wonder Woman' ($103.3 million). Currently, both films are certified on aggregator site Rotten Tomatoes, with 'Barbie' at 91% and 'Oppenheimer' at 94%. Worldwide, the movies have earned a combined $551.1 million, with 'Barbie' earning $337 million and 'Oppenheimer' earning $174.1 million.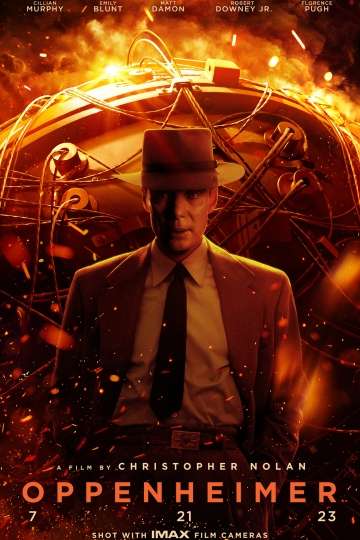 "The world forever changes."
82
R3 hr 1 minJul 21st, 2023
The story of J. Robert Oppenheimer's role in the development of the atomic bomb during World War II. Read the Plot
A New Record For AMC Entertainment
Movie theaters struggled with attendance due to the COVID-19 pandemic and have been slow to recover. The opening of both films sent masses to the theaters, setting the highest records since post-pandemic. According to AMC, Saturday was their busiest day since July of 2019. They recorded their fifth-highest single-day US ticket revenues in their 103-year history. AMC also recorded 87,000 members of their Stubs loyalty program members booked tickets for both movies over the weekend.
AMC CEO Adam Aron sends a personal congratulations to both films:
"AMC sends an enormous thank you and congratulations to Greta Gerwig, Margot Robbie, Ryan Gosling, and the entire team at Warner Bros., and to Christopher Nolan and the team at Universal Pictures. They've demonstrated that well-made, well-marketed films that captivate audiences can open on the same weekend and both enjoy great success."
One of the main driving forces leading the audience into the theater is 'Oppenheimer' being shot with IMAX cameras and offered in formats such as IMAX 70MM. While it's not the first movie to be shot with IMAX cameras, Nolan's visionary storytelling and use of practical effects create a theatrical experience that cannot be duplicated at home.
It is likely for the "Barbeheimer" trend to continue well into the summer as fans continue to show up for their chance to see the movies.
Other Movies Similar to 'Barbie:'
Other Christopher Nolan Movies:
Content Source: www.moviefone.com