We're used to celebrity name combos –– your "Bennifer" etc. But movies of such different styles being treated as a duo? That really doesn't happen very often. And yet here we are with "Barbenheimer".
The pop cultural sensation of moviegoers choosing a double bill of 'Barbie' and the 'Oppenheimer' (trust us when we say, it's best to start with Christopher Nolan's weighty, thoughtful exploration of the father of the Atomic Bomb before moving on to Greta Gerwig's fun, colorful comedy, which despite appearances has some satire and real intelligence of its own) has also been igniting the box office to successful effect.
Both of the movies opened big, and both have held on to huge swathes of their audiences as film fans kept turning out to experience them.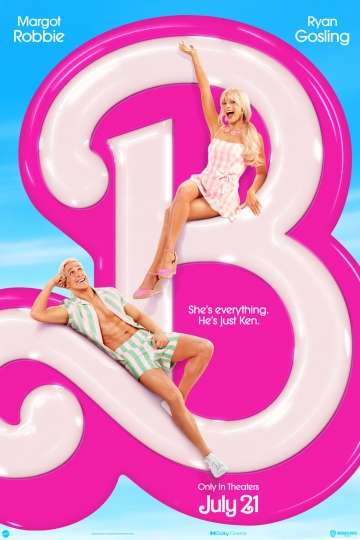 What's Happening With 'Barbie'?
Greta Gerwig's subtle satire of gender relations and product placement is the biggest film of the moment and could well end up as the most successful of the year, on track to become one of –– if not the only –– billion-dollar movie in 2023.
'Barbie' opened with $150 million, and continued to play well through the following week, crowds turning out consistently. It doesn't hurt that many kids are on summer vacation and the movie has family appeal.
Second weekends can increasingly be tough for movies that open wide and successfully, but Gerwig's movie rose to the latest challenge, adding an impressive $93 million in its sophomore three-day segment, a 43% drop from its debut and representing the seventh biggest second weekend in history. It's up there with the giant likes of the more successful modern 'Star Wars' films and some of Marvel's 'Avengers' titles.
As it stands right now, 'Barbie' has more than $750 million in the bank globally and is the third biggest movie of the year so far.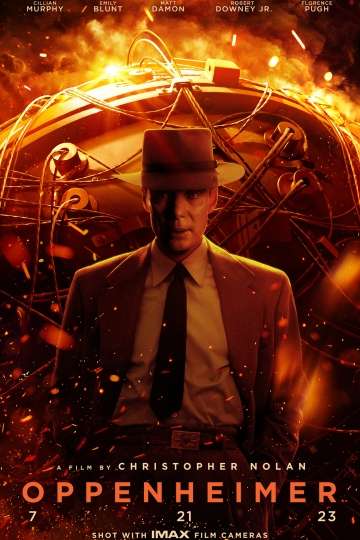 "The world forever changes."
84
R3 hr 1 minJul 21st, 2023
The story of J. Robert Oppenheimer's role in the development of the atomic bomb during World War II. Read the Plot
'Oppenheimer's No Bomb
Nolan's film, meanwhile, is also doing spectacularly for the director and for studio Universal, which took the chance to snag his services after he was displeased with the treatment of fellow filmmakers by former Hollywood home Warner Bros. during the pandemic.
'Oppenheimer' opened to $80.5 million, a feat for a three-hour movie with a darker, mature subject matter and complex tone. And, like 'Barbie', it has continued to perform, becoming the first R-rated film to gross more than $10 million for seven days in a row on Friday.
Its own second weekend was similarly impressive, the Cillian Murphy-starring movie dropping just 44% for $46.6 million this past weekend. All in all, the movie has earned more than $400 million at the worldwide box office.
Here's what senior Comscore analyst Paul Dergarabedian told Variety:
"Weekend two proves the outpouring of interest in 'Barbie' and 'Oppenheimer' a week ago was not a fluke. Both films put up second weekend numbers that would have been considered solid as debuts and reflect two of the best sophomore session holds in box office history."
Such was the impact of that one-two punch that new releases had trouble making it into the charts. Disney's 'Haunted Mansion' (the latest adaptation of the classic theme park ride) could only muster $24.6 million in third, which isn't that great for a movie costing $150 million to make and millions more to promote. Yet while horror movie 'Talk To Me' opened sixth, its far smaller $4.5 million budget means a $10 million opening is counted as more of a success.
Other Movies Similar to 'Barbie:'
Other Christopher Nolan Movies:
Content Source: www.moviefone.com