Forget Cher or Barbra Streisand, there is a strong argument to be made that Ice Cube is the most successful musician turned actor of all time!
The former member of N.W.A. made his big screen debut in director John Singleton's 'Boyz n the Hood,' and since then has created and appeared in such beloved franchises as the 'Friday,' 'Barbershop' and 'Ride Along' series.
In honor of his new movie, 'Teenage Mutant Ninja Turtles: Mutant Mayhem,' which opens in theaters August 2nd, ECinema News is counting down the 20 best movies of Ice Cube's acting career, including his latest.
Let's begin!
---
Melanie Ballard (Natasha Henstridge) is a hard nosed police chief in the year 2025. She and a police snatch squad are sent to Mars to apprehend dangerous criminal James Williams (Cube). Mars has been occupied by humans for some time and they have set up mining facilities. The mining activities on Mars have unleashed the spirits of alien beings who gradually possess the bodies of the workers. It soon turns out that catching the dangerous fugitive takes a back seat as the alien spirits begin to rid their planet of the 'invaders'.
---
Bucum Jackson (Cube) is a bounty hunter with a lot of attitude and no interest in taking on a partner. Working at Martinez Bail Bonds, Jackson has unorthodox methods of tracking down low-life criminals, but they work, and one day he hopes to become his own boss and open up his own private investigation firm. Reggie Wright (Mike Epps) is a slippery con artist who is avoiding the law, and Jackson. During a cat and mouse chase, the two stumble on a multi-million dollar diamond heist. Hiding from Jackson, Wright finds himself in the thieves' getaway van and ends up having to escape from them after they discover their booty is fake, much to the displeasure of their ruthless boss (Tommy Flanagan). When Wright meets up with his girlfriend (Eva Mendes), he discovers that his recently purchased lottery ticket is the sole winner of $60 million. Unfortunately, his wallet, which held the ticket, was left in the thieves' van, so he persuades Jackson to help him get it back.
---
Vusi Madlazi (Cube) returns to the South African village he left as a young boy to bury his father. He meets up with his brother Ernest (Sechaba Morojele), who tells him their other brother Stephen (Eric Miyeni) couldn't be contacted. Vusi goes to Johannesburg to find him, but at first can only find his neighbor/girlfriend, Karen (Elizabeth Hurley), a stripper. Vusi proceeds to learn how conditions have changed since the end of apartheid, not always for the better for black men.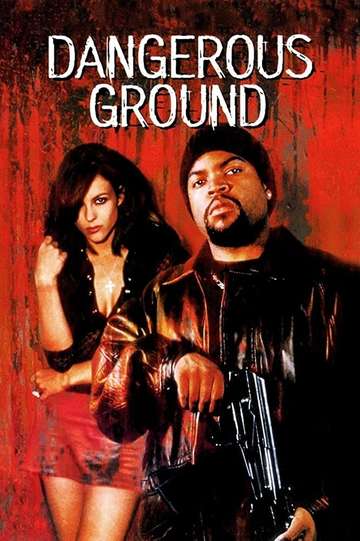 "What he wants is revenge. What he gets is the fight of his life."
1 hr 35 min
Feb 12th, 1997
Vusi Madlazi returns to the South African village he left as a young boy to bury his father. He meets up with his brother Ernest, who tells him their other brother… Read the Plot
---
17. 'Torque' (2004)
Biker Cary Ford (Martin Henderson) is framed by an old rival and biker gang leader for the murder of another gang member who happens to be the brother of Trey (Cube), leader of the most feared biker gang in the country. Ford is now on the run trying to clear his name from the murder with Trey and his gang looking for his blood.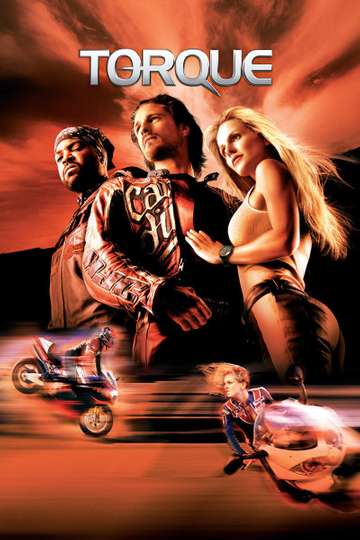 "Circuit of Fire"
51
PG-131 hr 24 minJan 14th, 2004
---
Two Arkansas firemen, Vince (Bill Paxton) and Don (William Sadler), get hold of a map that leads to a cache of stolen gold in an abandoned factory in East St. Louis. What they don't know is that the factory is in the turf of a local gang, who come by to execute one of their enemies. Vince sees the shooting, the gang spots Vince, and extended mayhem ensues. As Vince and Don try to escape, gang leader King James (Ice T) argues with his subordinate Savon (Cube) about how to get rid of the trespassers.
---
The journey of Manolo (Diego Luna), a young man who is torn between fulfilling the expectations of his family and following his heart. Before choosing which path to follow, he embarks on an incredible adventure that spans three fantastical worlds where he must face his greatest fears.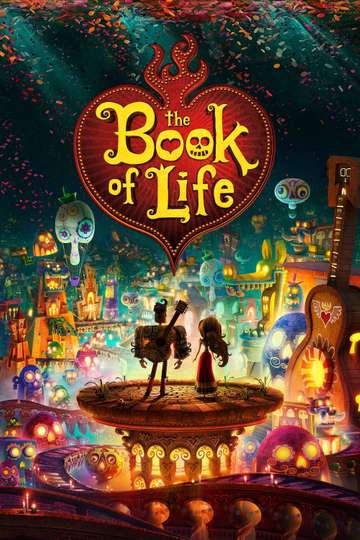 ---
A streetwise man (Cube) flees South Central Los Angeles, heading to the suburbs and his lottery-winner uncle (John Witherspoon) and cousin (Mike Epps), to avoid a neighborhood thug (Tommy "Tiny" Lister Jr.) with a grudge who has just escaped from prison.
---
Set in the dazzling world of the LA music scene comes the story of Grace Davis (Tracee Ellis Ross), a superstar whose talent, and ego, have reached unbelievable heights. Maggie (Dakota Johnson) is Grace's overworked personal assistant who's stuck running errands, but still aspires to her childhood dream of becoming a music producer. When Grace's manager (Cube) presents her with a choice that could alter the course of her career, Maggie and Grace come up with a plan that could change their lives forever.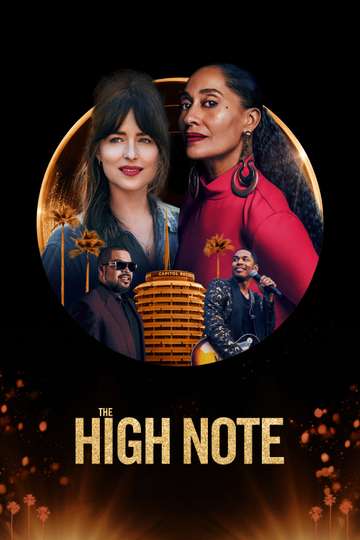 "You've got to start at the bottom before you take it from the top."
71
PG-131 hr 53 minMay 29th, 2020
---
The fledgling romance between Nick (Cube), a playboy bachelor, and Suzanne (Nia Long), a divorced mother of two, is threatened by a particularly harrowing New Years Eve. When Suzanne's work keeps her in Vancouver for the holiday, Nick offers to bring her kids to the city from Portland, Oregon. The kids, who have never liked any of the men their mom dates, are determined to turn the trip into a nightmare for Nick.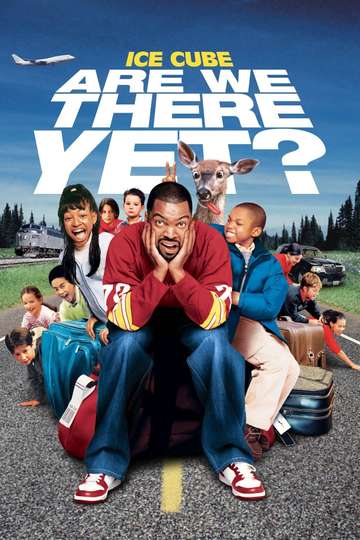 "24 hours. 350 miles. His girlfriend's kids. What could possibly go wrong?"
56
PG1 hr 35 minJan 21st, 2005
---
A "National Geographic" film crew is taken hostage by an insane hunter (Jon Voight), who takes them along on his quest to capture the world's largest – and deadliest – snake.
---
After years of being sheltered from the human world, the Turtle brothers (Micah Abbey, Shamon Brown Jr., Nicolas Cantu, and Brady Noon) set out to win the hearts of New Yorkers and be accepted as normal teenagers through heroic acts. Their new friend April O'Neil (Ayo Edebiri) helps them take on a mysterious crime syndicate, but they soon get in over their heads when an army of mutants is unleashed upon them.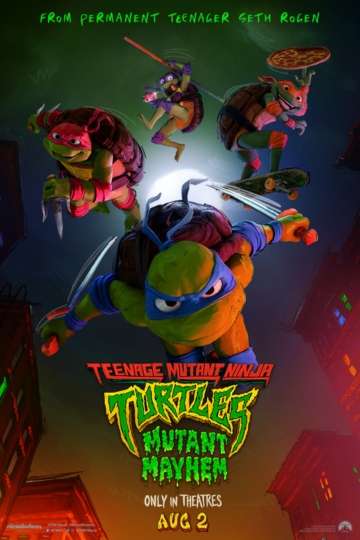 "A new generation of heroes will rise… from the sewers."
After years of being sheltered from the human world, the Turtle brothers set out to win the hearts of New Yorkers and be accepted as normal teenagers through heroic… Read the Plot
---
Malik (Omar Epps) is an African-American student attending on a track scholarship; academics are not his strong suit, and he goes in thinking that his athletic abilities will earn him a free ride through college. Fudge (Cube), a "professional student" who has been at Columbus for six years so far, becomes friendly with Malik and challenges his views about race and politics in America.
---
Darius Stone's (Cube) criminal record and extreme sports obsession make him the perfect candidate to be the newest XXX agent. He must save the U.S. government from a deadly conspiracy led by five-star general and Secretary of Defense George Deckert (Willem Dafoe).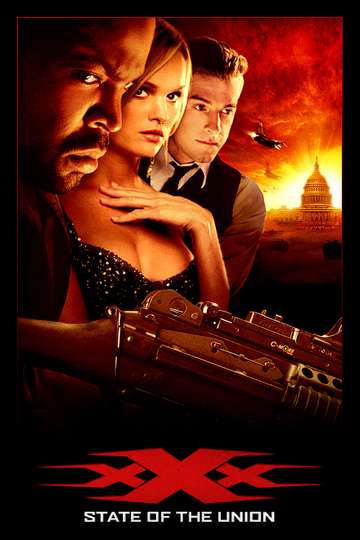 "Prepare for the next level"
50
PG-131 hr 41 minApr 29th, 2005
---
In high school, Schmidt (Jonah Hill) was a dork and Jenko (Channing Tatum) was the popular jock. After graduation, both of them joined the police force and ended up as partners riding bicycles in the city park. Since they are young and look like high school students, they are assigned to an undercover unit to infiltrate a drug ring that is supplying high school students synthetic drugs.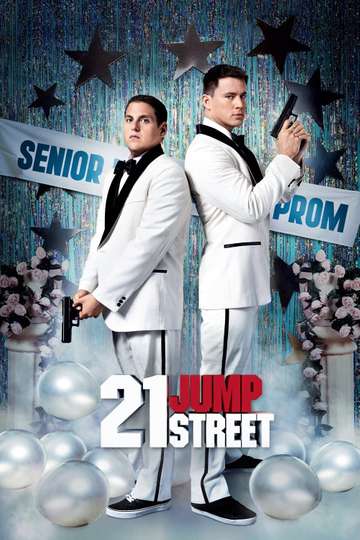 "They thought the streets were mean. Then they went back to high school."
69
R1 hr 49 minMar 12th, 2012
---
Follows veteran police officer Dave Brown (Woody Harrelson), the last of the renegade cops, as he struggles to take care of his family, and fights for his own survival.
---
For the past two years, high-school security guard Ben (Kevin Hart) has been trying to show decorated APD detective James (Cube) that he's more than just a video-game junkie who's unworthy of James' sister, Angela (Tika Sumpter). When Ben finally gets accepted into the academy, he thinks he's earned the seasoned policeman's respect and asks for his blessing to marry Angela. Knowing that a ride along will demonstrate if Ben has what it takes to take care of his sister, James invites him on a shift designed to scare the hell out of the trainee. But when the wild night leads them to the most notorious criminal in the city (Laurence Fishburne), James will find that his new partner's rapid-fire mouth is just as dangerous as the bullets speeding at it.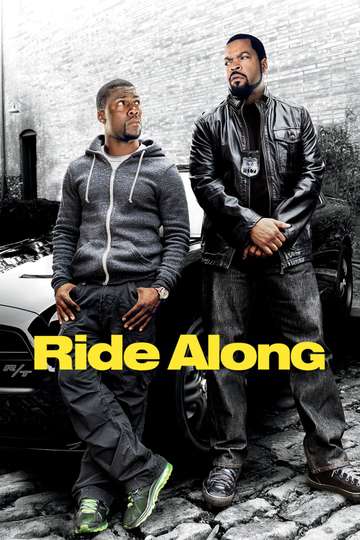 "Propose to this cop's sister? Rookie mistake."
62
PG-131 hr 39 minJan 17th, 2014
---
A day in the life of a barbershop on the south side of Chicago. Calvin (Cube), who inherited the struggling business from his deceased father, views the shop as nothing but a burden and waste of his time. After selling the shop to a local loan shark, Calvin slowly begins to see his father's vision and legacy and struggles with the notion that he just sold it out.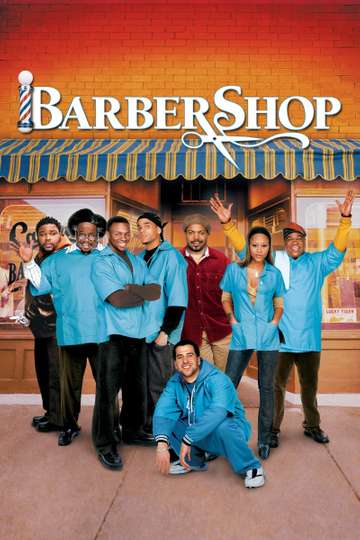 ---
A group of American soldiers (George Clooney, Mark Wahlberg, Spike Jonze and Cube) stationed in Iraq at the end of the Gulf War find a map they believe will take them to a huge cache of stolen Kuwaiti gold hidden near their base, and they embark on a secret mission that's destined to change everything.
---
'Boyz n the Hood' is the popular and successful film and social criticism from John Singleton about the conditions in South Central Los Angeles where teenagers are involved in gun fights and drug dealing on a daily basis.
---
Craig (Cube) and Smokey (Chris Tucker) are two guys in Los Angeles hanging out on their porch on a Friday afternoon, smoking and drinking, looking for something to do.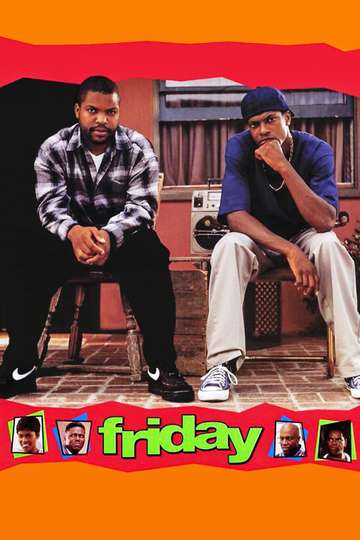 "A lot can go down between thursday and saturday…"
72
R1 hr 31 minApr 26th, 1995
Content Source: www.moviefone.com