Seth Rogen is one of the busiest actors in Hollywood!
Not only does he star in hit movies like 'Knocked Up' and 'Pineapple Express,' but he has also co-written with his partner Evan Goldberg popular films such as 'Superbad' and 'Sausage Party,' and co-directed 'This Is the End' and 'The Interview.' Rogen and Goldberg also produced the recent horror movie 'Cobweb,' and the Prime Video series 'The Boys' and 'Invincible.'
'Teenage Mutant Ninja Turtles: Mutant Mayhem,' which was co-written and produced by Rogen and features the actor as the voice of Bebop, opens in theaters on August 4th. In honor of the new film, ECinema News is counting down the 35 best films of Seth Rogen's career. For this list, we are including any movie that features Rogen, even in a small role, and any film that he either, wrote, produced or directed.
Let's begin!
---
Britt Reid (Rogen), the heir to the largest newspaper fortune in Los Angeles, is a spoiled playboy who has been, thus far, happy to lead an aimless life. After his father dies, Britt meets Kato (Jay Chou), a resourceful company employee. Realizing that they have the talent and resources to make something of their lives, Britt and Kato join forces as costumed crime-fighters to bring down the city's most-powerful criminal, Chudnofsky (Christoph Waltz).
---
The King (John Cleese) of Far Far Away has died and Shrek (Mike Myers) and Fiona (Cameron Diaz) are to become King & Queen. However, Shrek wants to return to his cozy swamp and live in peace and quiet, so when he finds out there is another heir (Justin Timberlake) to the throne, they set off to bring him back to rule the kingdom.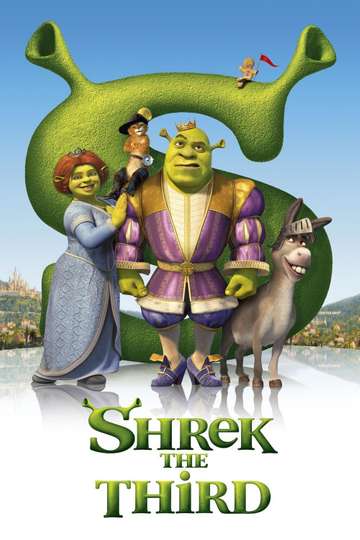 "He's in for the Royal Treatment."
63
PG1 hr 33 minMay 17th, 2007
---
When a workaholic young executive (Kristen Bell), is left at the altar, she ends up on her Caribbean honeymoon cruise with the last person she ever expected: her estranged and equally workaholic father (Kelsey Grammer). The two depart as strangers, but over the course of a few hilarious adventures, a couple of umbrella-clad cocktails and a whole lot of soul-searching, they return with a renewed appreciation for family and life.
---
In New York City for their annual tradition of Christmas Eve debauchery, three lifelong best friends (Joseph Gordon-Levitt, Anthony Mackie, and Rogen) set out to find the Holy Grail of Christmas parties since their yearly reunion might be coming to an end.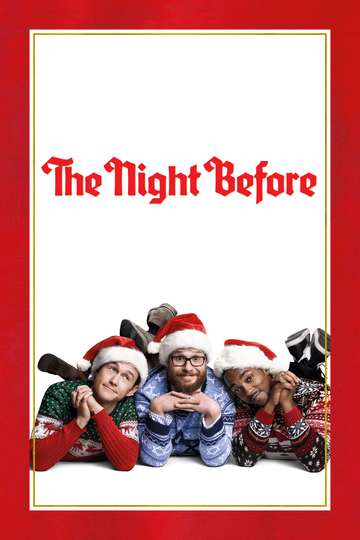 "Their past, present and future. All in one night."
61
R1 hr 41 minNov 20th, 2015
---
After standing in as best man for his longtime friend Carl Petersen (Matt Dillon), Randy Dupree (Owen Wilson) loses his job, becomes a barfly and attaches himself to the newlywed couple almost permanently — as their houseguest. But the longer Dupree camps out on their couch, the closer he gets to Carl's bride, Molly (Kate Hudson), leaving the frustrated groom wondering when his pal will be moving out.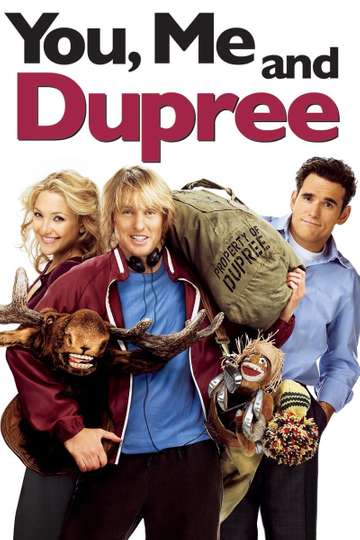 "Two's company. Dupree's a crowd."
56
PG-131 hr 48 minJul 14th, 2006
---
While working underground to fix a water main, Brooklyn plumbers—and brothers—Mario (Chris Pratt) and Luigi (Charlie Day) are transported down a mysterious pipe and wander into a magical new world. But when the brothers are separated, Mario embarks on an epic quest to find Luigi.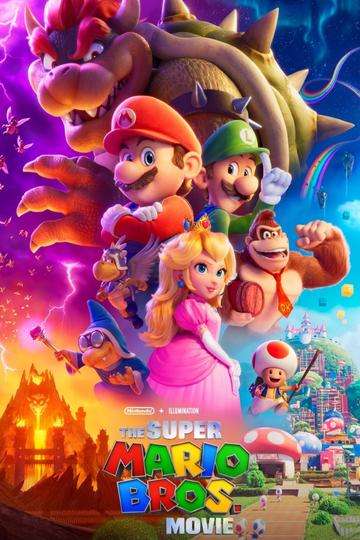 ---
Continuing his "legendary adventures of awesomeness", Po (Jack Black) must face two hugely epic, but different threats: one supernatural and the other a little closer to his home.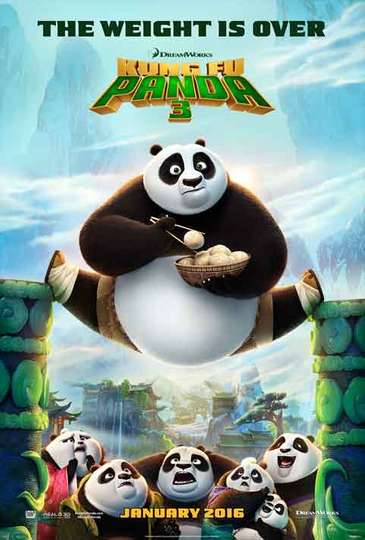 ---
Lifelong platonic friends Zack (Rogen) and Miri (Elizabeth Banks) look to solve their respective cash-flow problems by making an adult film together. As the cameras roll, however, the duo begin to sense that they may have more feelings for each other than they previously thought.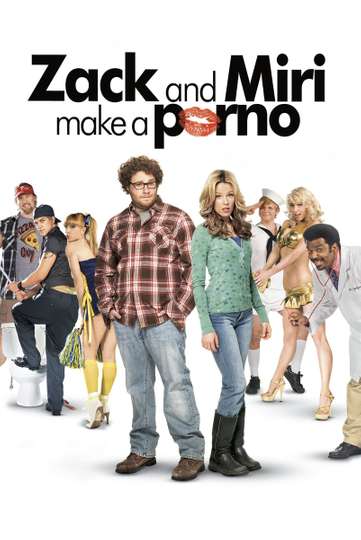 "What would you do to get out of debt?"
63
R1 hr 42 minSep 18th, 2008
---
A sorority moves in next door to the home of Mac (Rogen) and Kelly Radner (Rose Byrne) who have a young child. The Radner's enlist their former nemeses (Zac Efron) from the fraternity to help battle the raucous sisters.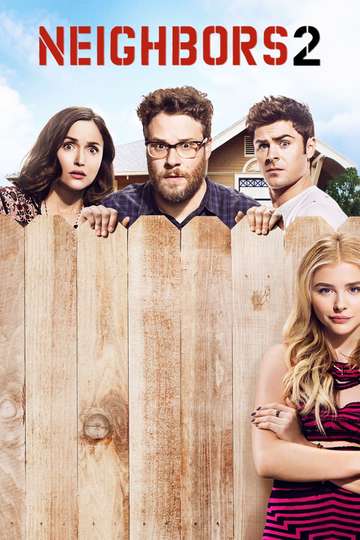 "New neighbors."
58
R1 hr 32 minMay 20th, 2016
---
One day, Horton the elephant (Jim Carrey) hears a cry from help coming from a speck of dust. Even though he can't see anyone on the speck, he decides to help it. As it turns out, the speck of dust is home to the Whos, who live in their city of Whoville. Horton agrees to help protect the Whos and their home.
---
An immigrant worker (Rogen) at a pickle factory is accidentally preserved for 100 years and wakes up in modern day Brooklyn. He learns his only surviving relative is his great grandson (Rogen), a computer coder who he can't connect with.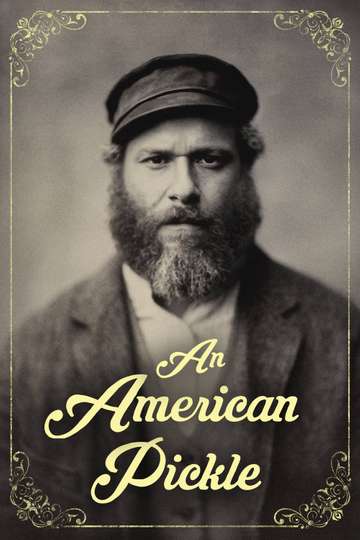 ---
Brennan Huff (Will Ferrell) and Dale Doback (John C. Reilly) might be grown men. But that doesn't stop them from living at home and turning into jealous, competitive stepbrothers when their single parents marry. Brennan's constant competition with Dale strains his mom's (Mary Steenburgen) marriage to Dale's (Richard Jenkins) dad, leaving everyone to wonder whether they'll ever see eye to eye.
---
Mall security guard Ronnie Barnhardt (Rogen) is called into action to stop a flasher from turning shopper's paradise into his personal peep show. But when Barnhardt can't bring the culprit to justice, a surly police detective (Ray Liotta) is recruited to close the case.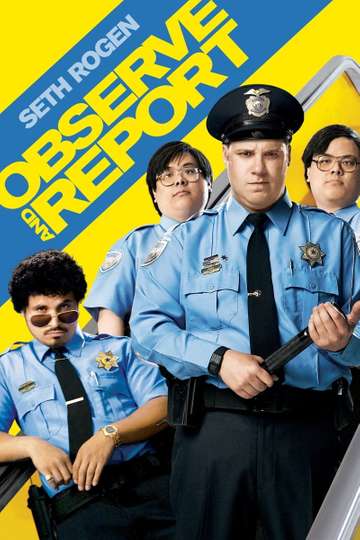 ---
Po (Jack Black) is now living his dream as The Dragon Warrior, protecting the Valley of Peace alongside his friends and fellow kung fu masters, The Furious Five – Tigress (Angelina Jolie), Crane (David Cross), Mantis (Rogen), Viper (Lucy Liu) and Monkey (Jackie Chan). But Po's new life of awesomeness is threatened by the emergence of a formidable villain (Gary Oldman), who plans to use a secret, unstoppable weapon to conquer China and destroy kung fu. It is up to Po and The Furious Five to journey across China to face this threat and vanquish it. But how can Po stop a weapon that can stop kung fu? He must look to his past and uncover the secrets of his mysterious origins; only then will he be able to unlock the strength he needs to succeed.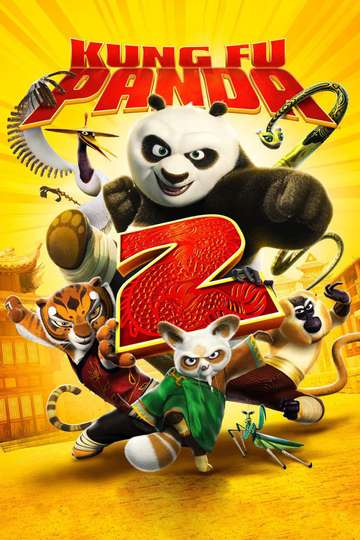 ---
21. '50/50' (2011)
Inspired by a true story, a comedy centered on a 27-year-old guy (Joseph Gordon-Levitt) who learns of his cancer diagnosis and his subsequent struggle to beat the disease.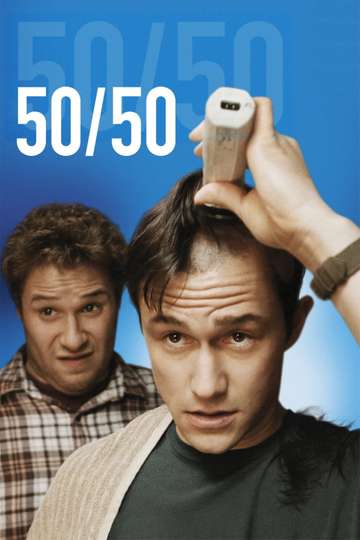 "It takes a pair to beat the odds"
71
R1 hr 40 minSep 28th, 2011
---
An inventor (Rogen) and his mom (Barbra Streisand) hit the road together so he can sell his latest invention.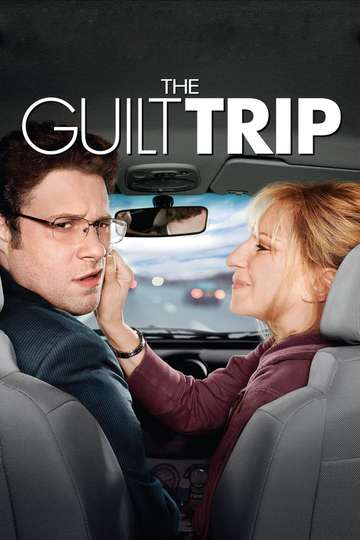 "Get ready for one mother of a road trip"
56
PG-131 hr 35 minDec 19th, 2012
---
Dave Skylark (James Franco) and his producer Aaron Rapaport (Rogen) run the celebrity tabloid show "Skylark Tonight". When they land an interview with a surprise fan, North Korean dictator Kim Jong-un, they are recruited by the CIA to turn their trip to Pyongyang into an assassination mission.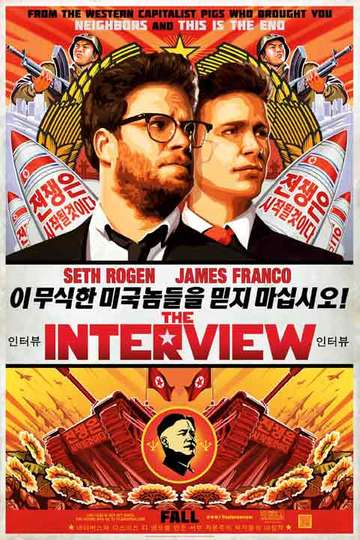 "The Film Hackers Tried To Get Banned"
62
R1 hr 53 minDec 25th, 2014
---
Famous and wealthy funnyman George Simmons (Adam Sandler) doesn't give much thought to how he treats people until a doctor delivers stunning health news, forcing George to reevaluate his priorities with a little help from aspiring stand-up comic Ira (Rogen).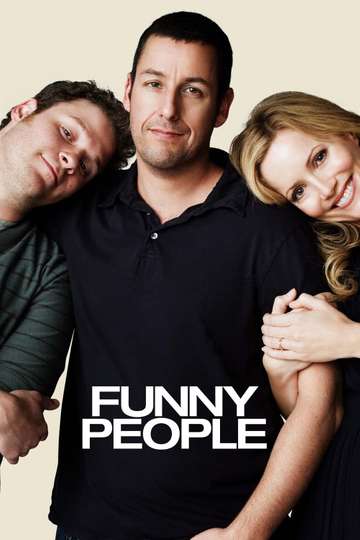 "George Simmons was prepared to die, but then a funny thing happened."
58
R2 hr 32 minJul 20th, 2009
---
Twenty-eight-year-old Margot (Michelle Williams) is happily married to Lou (Rogen), a good-natured cookbook author. But when Margot meets Daniel (Luke Kirby), a handsome artist who lives across the street, their mutual attraction is undeniable.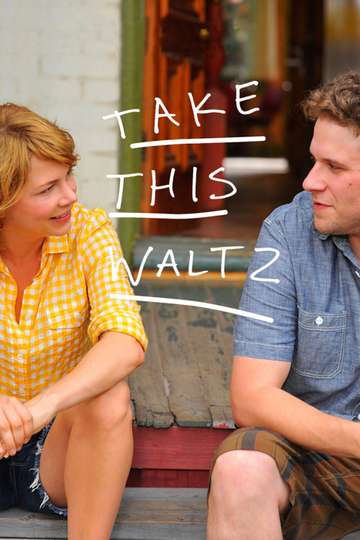 "A funny, bittersweet tale of love…"
64
R1 hr 56 minMay 25th, 2012
---
While attending a party at James Franco's house, Seth Rogen, Jay Baruchel and many other celebrities are faced with the apocalypse.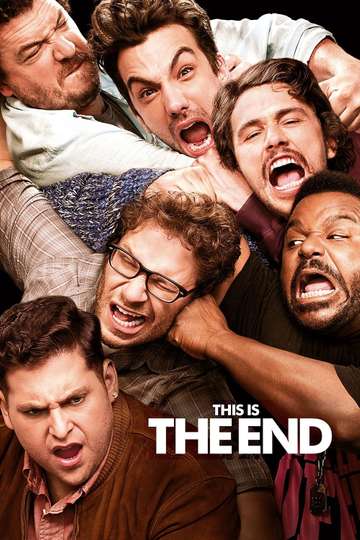 "Nothing ruins a party like the end of the world."
62
R1 hr 47 minJun 3rd, 2013
---
After years of being sheltered from the human world, the Turtle brothers (Micah Abbey, Shamon Brown Jr., Nicolas Cantu, and Brady Noon) set out to win the hearts of New Yorkers and be accepted as normal teenagers through heroic acts. Their new friend April O'Neil (Ayo Edebiri) helps them take on a mysterious crime syndicate, but they soon get in over their heads when an army of mutants is unleashed upon them.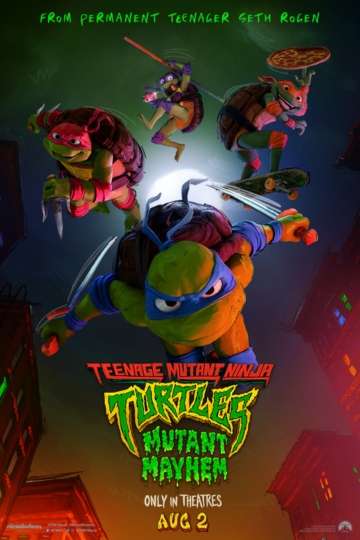 "Heroes aren't born. They're mutated."
71
PG1 hr 40 minAug 2nd, 2023
After years of being sheltered from the human world, the Turtle brothers set out to win the hearts of New Yorkers and be accepted as normal teenagers through heroic… Read the Plot
---
Simba (Donald Glover) idolizes his father, King Mufasa (James Earl Jones), and takes to heart his own royal destiny. But not everyone in the kingdom celebrates the new cub's arrival. Scar (Chiwetel Ejiofor), Mufasa's brother—and former heir to the throne—has plans of his own. The battle for Pride Rock is ravaged with betrayal, tragedy and drama, ultimately resulting in Simba's exile. With help from a curious pair of newfound friends, Simba will have to figure out how to grow up and take back what is rightfully his.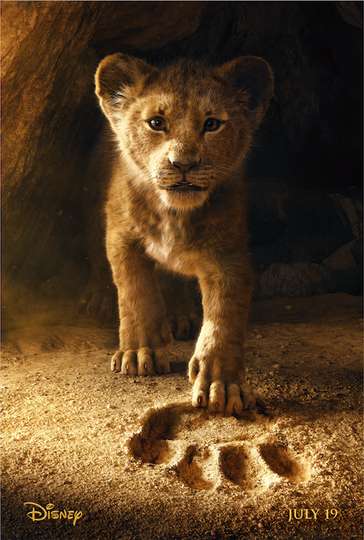 ---
Frank (Rogen) leads a group of supermarket products on a quest to discover the truth about their existence and what really happens when they become chosen to leave the grocery store.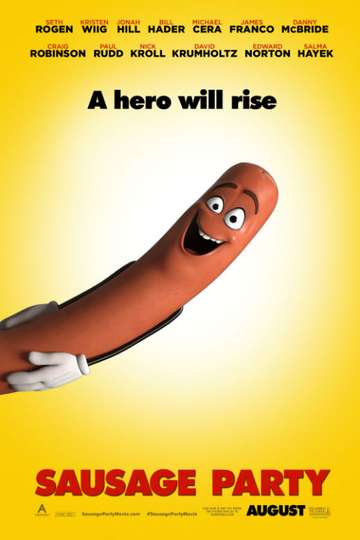 "Always use condiments"
57
R1 hr 29 minMar 14th, 2016
---
After narrowly escaping a bizarre accident, a troubled teenager (Jake Gyllenhaal) is plagued by visions of a large bunny rabbit that manipulates him to commit a series of crimes.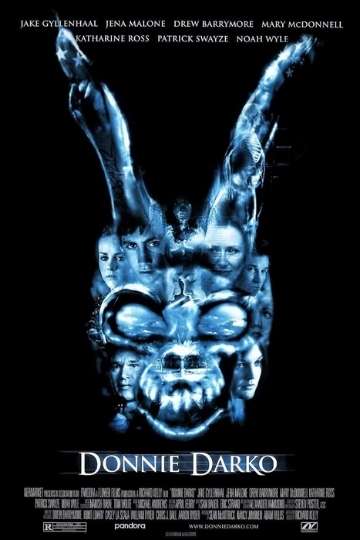 "28 days, 6 hours, 42 minutes, 12 seconds… that is when the world will end."
78
R1 hr 54 minJan 19th, 2001
---
Journalist Fred Flarsky (Rogen) reunites with his childhood crush, Charlotte Field (Charlize Theron), now one of the most influential women in the world. As she prepares to make a run for the Presidency, Charlotte hires Fred as her speechwriter — much to the dismay of her trusted advisers.
---
An aspiring actor (Dave Franco) in Hollywood meets an enigmatic stranger by the name of Tommy Wiseau (James Franco), the meeting leads the actor down a path nobody could have predicted; creating the worst movie ever made.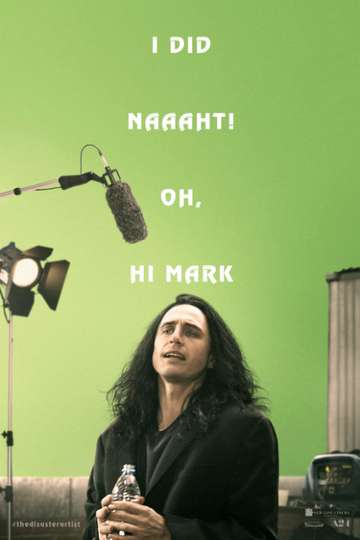 ---
A couple (Rogen and Rose Byrne) with a newborn baby face unexpected difficulties after they are forced to live next to a fraternity house.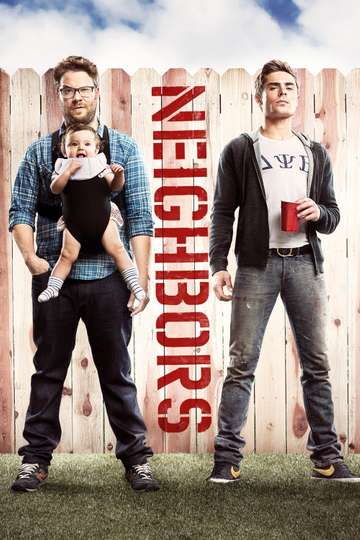 "Family vs. Frat"
62
R1 hr 37 minMar 8th, 2014
---
When the Valley of Peace is threatened, lazy Po (Jack Black) the panda discovers his destiny as the "chosen one" and trains to become a kung fu hero, but transforming the unsleek slacker into a brave warrior won't be easy. It's up to Master Shifu (Dustin Hoffman) and the Furious Five — Tigress (Angelina Jolie), Crane (David Cross), Mantis (Rogen), Viper (Lucy Liu) and Monkey (Jackie Chan) — to give it a try.
---
It's the 1970s and San Diego anchorman Ron Burgundy (Will Ferrell) is the top dog in local TV, but that's all about to change when ambitious reporter Veronica Corningstone (Christina Applegate) arrives as a new employee at his station.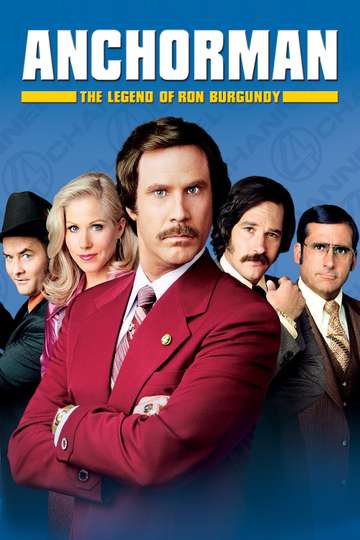 "They bring you the news so you don't have to get it yourself."
67
PG-131 hr 35 minJun 28th, 2004
---
Set backstage at three iconic product launches and ending in 1998 with the unveiling of the iMac, Steve Jobs (Michael Fassbender) takes us behind the scenes of the digital revolution to paint an intimate portrait of the brilliant man at its epicenter.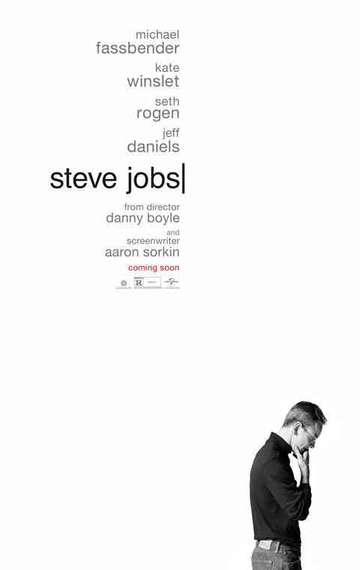 "Can a great man be a good man?"
68
R2 hr 2 minSep 5th, 2015
---
Growing up in post-World War II era Arizona, young Sammy Fabelman (Gabriel LaBelle) aspires to become a filmmaker as he reaches adolescence, but soon discovers a shattering family secret and explores how the power of films can help him see the truth.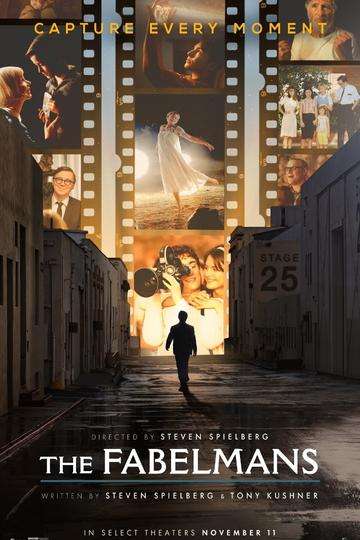 ---
Andy Stitzer (Steve Carrell) has a pleasant life with a nice apartment and a job stamping invoices at an electronics store. But at age 40, there's one thing Andy hasn't done, and it's really bothering his sex-obsessed male co-workers: Andy is still a virgin. Determined to help Andy get laid, the guys make it their mission to de-virginize him. But it all seems hopeless until Andy meets small business owner Trish (Catherine Keener), a single mom.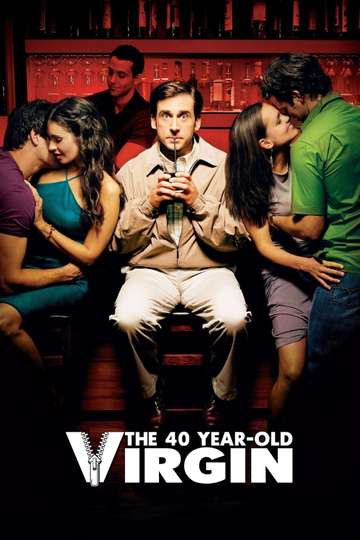 "The longer you wait, the harder it gets."
64
R1 hr 56 minAug 11th, 2005
---
For fun loving party animal Ben Stone (Rogen), the last thing he ever expected was for his one night stand to show up on his doorstep eight weeks later to tell him she's (Katherine Heigl) pregnant.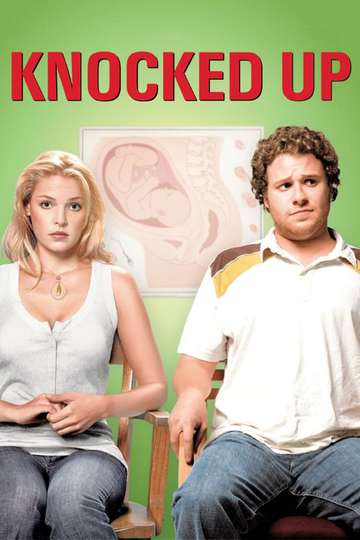 "Save the due date."
62
NR2 hr 9 minMar 12th, 2007
---
Two co-dependent high school seniors (Jonah Hill and Michael Cera) are forced to deal with separation anxiety after their plan to stage a booze-soaked party goes awry.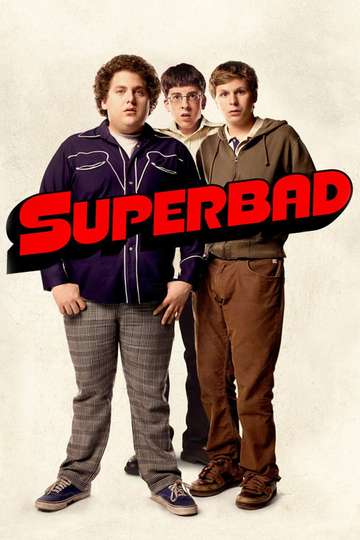 ---
A stoner (Rogen) and his dealer (James Franco) are forced to go on the run from the police after the pothead witnesses a cop commit a murder.
Content Source: www.moviefone.com