The haggard face of J. Robert Oppenheimer, taking a long draw on a cigarette, has already locked down a resounding victory in the great meme sweepstakes of Summer 2023, serving as downbeat, black-and-white counterpoint to the beaming radiance and saturated pink hues of 'Barbie.' But could 'Oppenheimer' star Cillian Murphy actually pop up as Ken in a 'Barbie' sequel? Sure, according to the Irish actor himself.
With opening weekend in the rearview mirror, the double feature of "Barbenheimer" — half grassroots campaign, half savvy contrivance — has proven to be a huge success, the rising tide of interwoven promotional campaigns for two very different films clearly lifting the commercial fortunes of each. Universal's 'Oppenheimer,' from filmmaker Christopher Nolan, grossed $82 million domestically and around $174 million across the globe. Meanwhile, 'Barbie,' distributed by Warner Bros., raked in an astounding $162 million within the United States and $337 million worldwide.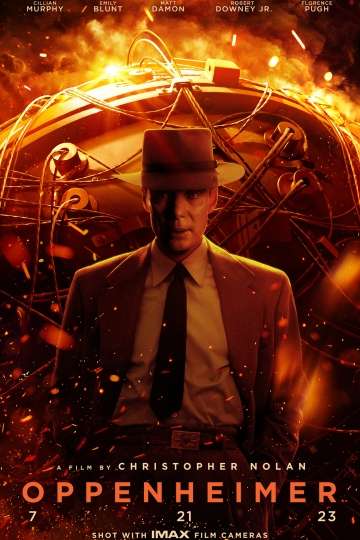 "The world forever changes."
84
R3 hr 1 minJul 21st, 2023
The story of J. Robert Oppenheimer's role in the development of the atomic bomb during World War II. Read the Plot
Nolan's film, needless to say, doesn't particularly lend itself to the notion of sequels. But as part of a lucrative deal with toy manufacturer Mattel, Warner Bros. surely has visions of a healthy, long-lasting 'Barbie' franchise.
There would be many different ways to spin things for a sequel, starting with whether director Greta Gerwig (and cowriter and real-life partner Noah Baumbach) wanted to stay involved. But one possibility that has gotten a good bit of traction — with a certain amount of encouragement and trial-balloon-floating from Warner Bros., one feels — is the idea of a spinoff focusing on Ken. Or, more accurately, Kens, plural.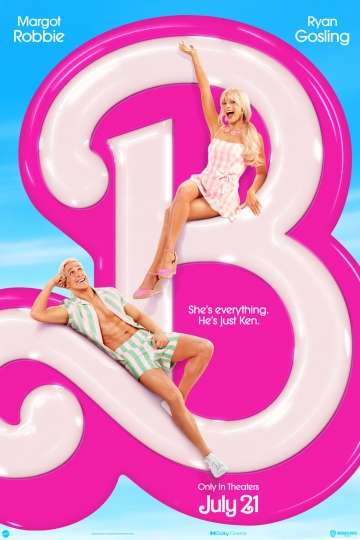 Where Would "Science Ken" Fit in a Shared Barbie Universe?
In Gerwig's film, Ryan Gosling stars as "Beach Ken" opposite Margot Robbie, who portrays the "stereotypical version" of the title character. Different variants of Ken are also portrayed by Simu Liu, Kingsley Ben-Adir, Scott Evans, Ncuti Gatwa and, yes, even John Cena. In praising not only Gosling's performance but especially a choreographed dance number featuring the Kens, critics have noted some seemingly unique avenues of narrative opportunity.
During a recent conversation with Omelete, Murphy was asked if he would be open to starring as a Ken in a potential 'Barbie' sequel. "Would I play a Ken in Barbie 2? Sure, yeah — let's read the script, let's have a conversation," said Murphy with a smile.
Murphy's answer may, on the face of it, seem surprising to fans of the actor, best known for a variety of intense and smoldering characters, from '28 Days Later' and 'Red Eye' to 'The Wind That Shakes the Barley' and 'Peaky Blinders' — as well as his five previous collaborations with Nolan, including Dr. Jonathan Crane/Scarecrow in the director's 'Dark Knight' trilogy.
Cillian Murphy's "Kenergy" Is On Hold… For Now
Still, those gleefully rubbing their palms together in anticipation of seeing Murphy get to flex his under-showcased comedic chops (and maybe even decked out in rollerblades and garish, neon-print fashion) shouldn't commence with fan art just yet. Step one on the path toward his potential participation is finding the time to actually catch 'Barbie.'
"I can't wait to see it — I can't wait to see the movie," said Murphy, acknowledging that he's been a bit busy with his own promotional duties on behalf of 'Oppenheimer.' "I think it's great for cinema to get all these great movies happening this summer."
Who knows — with a little luck, Murphy may, a couple summers hence, finally find himself on the smiling side of a meme.
Other Movies Similar to 'Barbie:'
Other Christopher Nolan Movies:
Content Source: www.moviefone.com