William Friedkin, the director best known for 1970s classics such as 'The Exorcist' and 'The French Connection' has died. He was 87.
Friedkin's career was a complicated, confounding one, filled with movies that won acclaim, but also featuring long periods of box office flops.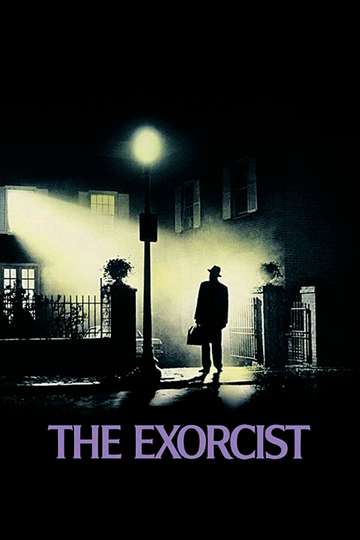 "Something almost beyond comprehension is happening to a girl on this street, in this house… and a man has been sent for as a last resort. This man is The Exorcist."
77
R2 hr 2 minDec 26th, 1973
Early Life and Career
The future director was born in Chicago on Aug. 29, 1935, the only child of a former nurse whom he described as a "saint" and a father who hopped between jobs. The family was poor and at one point lived on welfare, though as Friedkin remembered, that was the case for many people in the local area.
He attended Senn High School, where he was not much of a student but sought to develop his basketball skills to pro level. Since he never grew taller than six feet, however, he changed his career path to journalism.
Applying to a local news station for work, he showed up at the wrong one for an interview, but it was the best thing that could have happened: he was hired by WGN, where he fell under the wing of writer and columnist, Fran Coughlin, who recognized his talent.
Working his way up to floor manager and director, Friedkin then segued into documentaries with 'The People vs. Paul Crump' in 1962, about a death row inmate. It not only helped Crump win clemency but opened the door for a whole new career for Friedkin.
Documentaries and Beyond
He soon earned a reputation as a fearless, even reckless filmmaker in the pursuit of clarity and good work. Seeking to win over the subject of one documentary, he agreed to let the man's son shoot a cigarette out of his mouth from 50 paces; wishing to make a behind-the-scenes circus story come to life, he stepped into a cage with a lion tamer.
TV work followed, including on 'The Alfred Hitchcock Hour' and the small screen would prove to be a place that welcomed Friedkin back even as his cinema career became patchier –– he earned an Emmy nomination for a 1998 TV movie remake of '12 Angry Men', and he'd also direct operas.
His movie career kicked off with the Sonny and Cher-starring 'Good Times' in 1967, flopped, but he followed that up with a wide range of genres and subjects, including 'The Boys in the Band', 'The Night They Raided Minsky's' and 'The Birthday Party'. While none of them saw much success, he had a chance meeting with producer Phil D'Antoni, which led to 'The French Connection' in 1971, the movie that truly announced Friedkin to the world. Starring Gene Hackman, Fernando Rey and Roy Scheider, the story of narcotics detectives taking huge risks to track down a drugs smuggling ring became famous for its success (it won five Oscars, including Best Picture and Best Director for Friedkin) and infamous for the dangerous driving sequences that gave the movie some of its most memorable moments.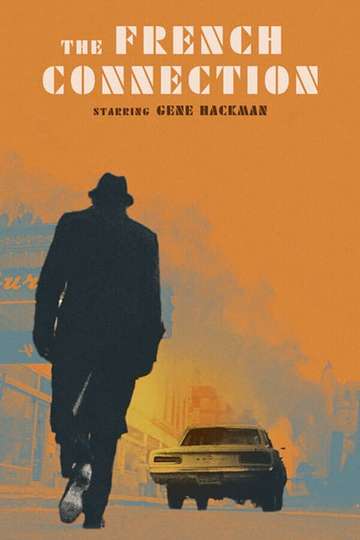 "There are no rules and no holds barred when Popeye cuts loose!"
75
R1 hr 44 minOct 7th, 1971
Here's what Friedkin said about those in his memoir, 'The Friedkin Connection':
"I have not, and would not again, risk the lives of others as we did. But the best moments of the chase came from this one long run with three cameras; pedestrians and cars dashed out of the way, warned only by the oncoming siren. I put people's live at risk. I say this more out of shame than pride; no film is worth it. Why did I do it? I shared the cops' obsession."
'The French Connection' partly helped him become one of the leading lights of the 1970s, even as some of his other movies failed to connect at the box office. But not his iconic and incredibly influential adaptation of William Peter Blatty's tome 'The Exorcist' in 1973. The story of a mother (Ellen Burstyn) recruiting the Church's help to save her daughter (Linda Blair) from the clutches of demonic possession, it became one of the biggest box office hits of all time, it also won two Oscars.
'Sorcerer' came next, a personal favorite of the director, but another movie that struggled to find an audience (though it has since become a cult hit). 1980's 'Cruising' proved to be controversial, but he continued on with films such as 'To Live and Die on L.A.', 'Deal of the Century', 'Jade', and 'Rules of Engagement'.
While he never enjoyed quite the same success as with 'The Exorcist,' he kept working through the 1980s,'90s and 2000s, putting out movies including 'Bug' and 'Killer Joe'.
Friedkin on His Life and Work
Married four times (to newscaster Kelly Lange and actors Lesley-Anne Down and Jeanne Moreau), he's survived by his fourth wife, retired film executive and philanthropist Sherry Lansing, and their sons, Jack Friedkin and film editor Cedric Nairn-Smith.
He has one final as director that will be shared with the world: 'The Caine Mutiny Court-Martial' was accepted into this year's Venice Film Festival.
Always the realist, Friedkin was open about his faults as he summed up his life to date in his memoir:
"I've burned bridges and relationships to the point that I consider myself lucky to still be around. I never played by the rules, often to my own detriment. I've been rude, exercised bad judgment, squandered most of the gifts God gave me, and treated the love and friendship of others as I did Basquiat's art and Prince's music. When you are immune to the feelings of others, can you be a good father, a good husband, a good friend? Do I have regrets? You bet."
Regrets he may have, but his impact on cinema is undeniable.
William Friedkin Movies:
Content Source: www.moviefone.com