Donald Glover is not quite finished with Lando Calrissian. Above the Line has learned that the actor, along with his brother Stephen Glover has signed on to write for the 'Star Wars' 'Lando' series for Disney+. Glover previously stepped into the role of a young Lando Calrissian in 2018's 'Solo: A Star Wars Story,' directed by Ron Howard.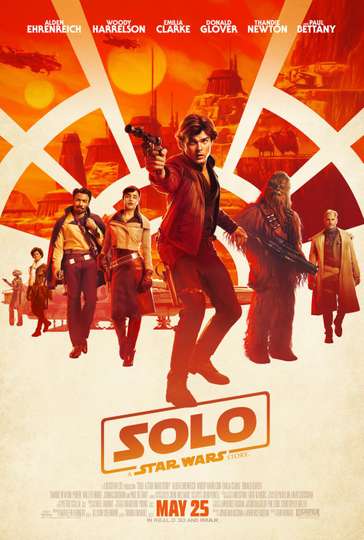 He opened up about his experience in playing the iconic character and his interest in reprising the role in an interview with GQ (via Deadline) in April:
"I would love to play Lando again. It's a fun time, being him. It just has to be the right way to do it. Time is precious. The past couple of years, this pandemic shit, it really had people experience time… People realize their time is valuable. You only get so much. I'm not interested in doing anything that's going to be a waste of my time or just a paycheck. I'd much rather spend time with people that I enjoy. It just has to be the right thing, and I think it could be. Lando is definitely somebody I like to hang out with,"
Glover and his brother Stephen Glover will write the series together, with the intention that Donald will be reprising his role as the titular character. Their deal was signed before the WGA strike.
Justin Simien Was Originally Attached To The Project
Originally, 'Haunted Mansion' director Justin Simien was attached to the project. It was announced in December 2020 during Disney Investor Day by Lucasfilm president Kathleen Kennedy. However, when asked about whether he was still involved with the project by THR, Simien said:
"I am attached, I think, but I don't really know. (Laughs.) The last thing I was told was that they loved it but needed to put a pin in it until they could figure out everybody's availability. I haven't investigated further, but I'm not an idiot. I'm not alone in that experience. But I can't help but wonder, 'Am I too Black? Am I too queer? And people just don't want to say that?' Because it seems like I develop things with these companies and they just never happen for reasons unknown."
It turns out that Simien has departed from the project since last summer as he focused on directing 'Haunted Mansion'. Lucasfilm then reached out to the Glover siblings to bring them on board. The Glover brothers have been long time collaborators, working on shows such as 'Atlanta' and 'Swarm.'
The role of Lando Calrissian was originally played by Billy Dee Williams in 'The Empire Strikes Back' and 'Return of the Jedi.' Donald Glover stepped into the role of a younger Lando Calrissian alongside Alden Ehrenreich's young Han Solo and Emilia Clarke's Qi-ra in Ron Howard's 'Solo'.
Other 'Star Wars' Movies:
Content Source: www.moviefone.com