Having directed the last two 'Scream' movies, the fifth (just titled 'Scream', confusingly) and sixth, 'Scream VI', you might think that directors Matt Bettinelli-Olpin and Tyler Gillett would be a shoo-in to handle the seventh, spawned because of the success of their two efforts.
But the duo, who work as part of the filmmaking collective known as Radio Silence, are even more in demand than they were before they jumped into the world of genre-obsessed Ghostface killers and have since parlayed that success into the chance to make an original horror movie for Universal that taps into the studio's stock of classic characters and concepts.
That still mysterious movie has Dan Stevens, 'Scream's Melissa Barrera and 'Matilda the Musical's Alisha Weir attached to star, but obviously cannot move forward while the actors' and writers' strikes continue.
So now Spyglass, the company which produces the 'Scream' movies (for distribution usually through Paramount), has hired a new director for the franchise: Christopher Landon, according to Bloody Disgusting's sources (and since confirmed by The Hollywood Reporter).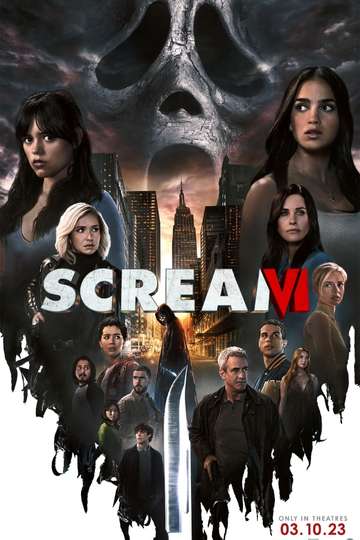 Who is Christopher Landon?
Landon is a respected writer/director in the horror field, having brought movies such as 'Happy Death Day', 'Freaky', and, most recently, the family-friendlier 'We Have a Ghost' for Netflix to screens.
He's also been behind several entries of the 'Paranormal Activity' franchise and wrote the script for 2007 thriller 'Disturbia' among others.
Landon certainly has the chops to bring something fresh to the 'Scream' world, especially since his past work, like the Radio Silence team has shown a willingness to play with genre and explore ways to sidestep cliches.
Where does the next 'Scream' movie stand?
Of course, while Landon can be hired and do some directorial prep work for a new 'Scream', the movie itself will have to wait until the strikes are over, since unless a script has already been developed (no word is mentioned in either report as to whether James Vanderbilt and Guy Busick, who wrote the last two films, had been at work on the new one). And regardless, given his usual writing and directing style, Landon may want to take his own crack at the screenplay, something he can't do until the Writers Guild of America has a new deal in place.
Who will star in the new 'Scream' movie?
Much like with the script, casting can't officially move forward on the new 'Scream' until the actors' strike is over. But we can reasonably assume that the current set of survivors, including Barrera, Jenna Ortega and Mason Gooding, are candidates to be back.
Of course, they're all much more in demand themselves these days (especially Ortega, who between these movies and 'Wednesday', has much higher profile and will likely require a new deal to return?) so expect negotiations to kick in properly once the actors can actually return.
'Scream VII', or whatever it ends up being called, has yet to be officially announced, so there's no word on a release date.
Other Movies Similar to 'Scream VII:'
Content Source: www.moviefone.com