Wonder Woman has battled many enemies in her time, between the pages of comic books and on screens big and small. But this past December, it looked like the one challenge she couldn't rise to meet was the sweeping regime change at Warner Bros. Discovery's DC arm, where the installation of filmmaker James Gunn and producer Peter Safran looked to change things up for the cinematic universe based on the DC comics output.
Back then, co-writer/director Patty Jenkins, who had shepherded 'Wonder Woman' and 'Wonder Woman 1984' to screens, said that her latest draft for a third outing had been rejected by Warners (though not directly Gunn and Safran).
Yet while Gunn has made plans for a story set among the Amazons, it appears Diana Prince could still return to movie theaters, and with Gal Gadot remaining in the role, if the actor herself proves correct.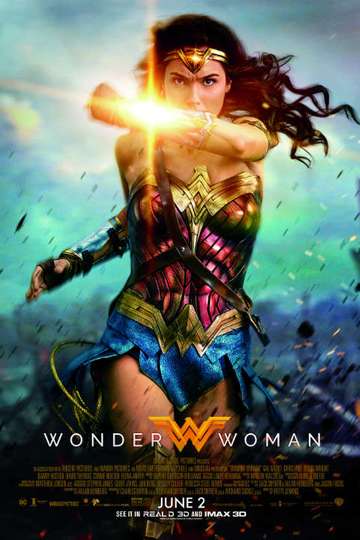 Gal Gadot lets slip about talks with the DC team
Out promoting (before the actors' strike shut all such activity down) new Netflix action thriller 'Heart of Stone', Gadot told Comicbook.com that she's been developing a new 'Wonder Woman' focused project with the DC bosses.
Here's what she said:
"I love portraying Wonder Woman. It's so close to and dear to my heart. From what I heard from James and from Peter is that we're gonna develop a 'Wonder Woman 3' together."
So, yes, not that much to go on and as we all know, talk of development doesn't necessarily translate into actual films, but at least it gives some hope to those who appreciate the work that Gadot has put in as Wonder Woman up to now.
Gadot on the Superman casting
Because of her long connection to DC, Gadot was also asked about the news of David Corenswet and Rachel Brosnahan as Clark Kent/Superman and Lois Lane for Gunn's new movie 'Superman: Legacy'.
Here's her thoughts:
"I saw that they were testing, doing different screen tests, but I don't know who got it, but it seemed like everyone was super legit and talented and, like, great. So, I'm happy for them. It's such a huge take-on and it's such an exciting beginning to any actor, and I wish whoever it's going to be the best of luck and enjoy the ride."
Will we see Gadot eventually sharing the screen with Corenswet's newly minted Superman? Only time will tell on that front, but at least it points to Gunn and Safran not completely throwing out everything of the previous DC universe (though we doubt there will be much of it still around).
'Heart of Stone', meanwhile, which sees the actor as a spy forced to go rogue, will be on Netflix on August 11th.
Other Movies Featuring Wonder Woman:
Content Source: www.moviefone.com