Following the huge, $1 billion-plus success of the first 'Aquaman' movie, a sequel was pretty much a given. 'Aquaman and the Lost Kingdom' originally shot in 2021, but since then has been through all manner of changes, both in terms of release date and footage.
Yet despite several stories about issues behind the scenes, director James Wan has now opened up about the process, clearing up rumors and debunking some, while admitting it has been a challenge getting the movie to this point?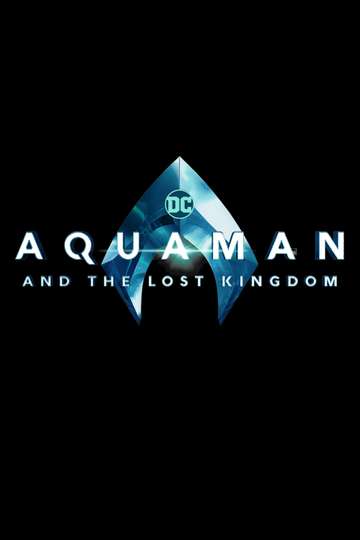 Black Manta, still driven by the need to avenge his father's death and wielding the power of the mythic Black Trident, will stop at nothing to take Aquaman down… Read the Plot
What's the story of 'Aquaman and the Lost Kingdom'?
In the previous movie, Aquaman, AKA Arthur Curry (Jason Momoa) embraced his destiny as a leader of Atlantis and thwarted the devious schemes of half-brother Orm (Patrick Wilson).
For 'Lost Kingdom', the feuding siblings form an uneasy partnership to take on another of the first film's big bads, Yahya Abdul-Mateen II's Black Manta, a vengeance-seeking and now hugely powerful supervillain in possession of the Black Trident, which gives him the ability to command an ancient evil.
James Wan on whether Batman is in 'Aquaman and the Lost Kingdom'
Originally planned to surface in theaters last December, the 'Aquaman' sequel has seen several different release dates and is also caught up in the end of the DC Extended Universe (and the shift to James Gunn and Peter Safran's new plans).
The change in arrival dates also meant Wan and co. had to work to figure out cameos and more so as to fit into the storyline following 'The Flash'.
A big part of that is which version of Batman would appear in the film (if at all), with scenes shot featuring either Michael Keaton's take (as returned to screens in 'The Flash') or Ben Affleck.
Here's what Wan had to say to Entertainment Weekly on that:
"The tricky thing early on was not knowing whether 'Aquaman' would come out first or come out after 'The Flash'. So, we just had to be prepared. At the end of the day, the best thing I would say about this movie is that it is not connected in any way to any of those films."
He won't be drawn on whether Batman actually shows up, preferring to go no comment on that front.
James Wan talks 'Aquaman and the Lost Kingdom re-shoots'
The chatter about additional photography has also been a big part of the rumor sphere, but Wan is quick to explain…
"We have big actors in this movie, and everyone's schedule is really hard. So, we had to break up our shooting schedule into sections. We'll shoot a bit here now, because this actor's available, and then we'll do another shoot now, because this guy's available. People are like, 'Oh, they're doing a whole bunch of different shoots!' No. If we actually combined them all together, it's actually not that many number of days at all."
Wan on Amber Heard's claims that her role as Mera was "pared down"
Amber Heard, who plays Atlantean warrior Mera in the first movie and returns for the second, made comments in 2022 that she felt her role in the new movie felt "pared down".
But for Wan, it was simply a case of David Leslie Johnson-McGoldrick's script focusing on a different dynamic this time:
"I always pitched this to everyone from the get-go. The first Aquaman was Arthur and Mera's journey. The second movie was always going to be Arthur and Orm. So, the first was a romance action-adventure movie, the second one is a bromance action-adventure movie. We'll leave it at that."
You'll get your chance to see more of the movie when the first trailer arrives online tomorrow. For now, check out the teaser below:
'Aquaman and the Lost Kingdom' will be in theaters –– hopefully –– on December 20th.
Other Movies Similar to 'Aquaman and the Lost Kingdom':
'Aquaman and the Lost Kingdom' is produced by Warner Bros. Pictures, Atomic Monster, The Safran Company, and DC Films. The movie is scheduled to release in theaters on December 20th, 2023.
Content Source: www.moviefone.com