Now that he has found his key cast members for 'Superman: Legacy' in David Corenswet (as Clark Kent/Superman) and Rachel Brosnahan (Lois Lane), James Gunn has gotten on with the business of building the ensemble around them.
Nathan Fillion, Isabela Merced and Edi Gathegi are the new recruits (though in Fillion's case, we somewhat suspect Gunn had been looking for a role for his regular collaborator before he even started the search for Supes.)
They'll be playing Guy Gardner (a Green Lantern), Hawkgirl and Mister Terrific, respectively.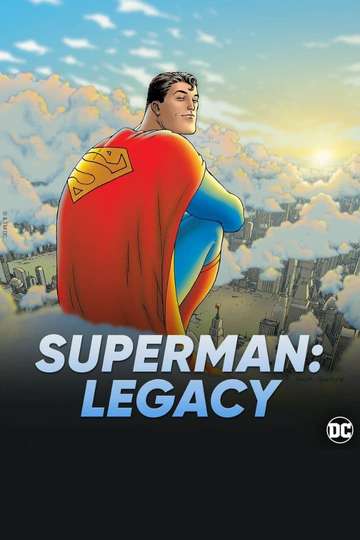 Superman learns to balance his Kryptonian heritage with his human upbringing. Read the Plot
Who is Guy Gardner?
Fillion (who has appeared in many of Gunn's previous movies, including 'The Suicide Squad' and 'Guardians of the Galaxy Vol. 3') will be Gardner, one of the main ring bearers of the Green Lantern corps. Created by John Broome and Gil Kane, he first appeared in the pages of Green Lantern #59, published in March 1968.
According to Vanity Fair's Anthony Breznican, who broke the news of the latest casting, he'll stay true to his comics background: Gardner is known as an abrasive, sometimes obnoxious presence (something we know Fillion can do while still be remaining fun). The character is known for his iconic bowl cut haircut, which will be a part of the actor' look in the film.
Who is Hawkgirl?
Merced, known for playing Dora The Explorer in 'Dora and the Lost City of Gold' is on to play Hawkgirl, a warrior who favors swords, spears, and maces. She's been seen on TV in 'DC's Legends of Tomorrow', but this is a new actor and take on the character.
Who is Mister Terrific?
Finally, we have Gathegi (seen in the 'Twilight' movies and most recently on Apple TV+'s space drama 'For All Mankind'), who has been cast as Mr. Terrific. Also known as Michael Holt, he's not only a skilled combatant but one of the world's most brilliant inventors and tacticians, orbited by the floating T-Sphere weapons he designed.
What's the story of 'Superman: Legacy'?
Little is truly known about the plotline at this point, but Gunn has been clear that he's eschewing the usual exploding home planet Krypton/arrival in Smallville origin story (though those will likely be referenced) in favor of more of a workplace film with Clark showing up to work at the Planet, where Lois will already be an established reporting star.
Peter Safran said this about the new movie during the duo's big announcement about DC films and series going forward:
"It focuses on Superman balancing his Kryptonian heritage with his human upbringing. He is the embodiment of truth, justice and the American way. He is kindness in a world that thinks of kindness as old-fashioned."
'Superman: Legacy' is scheduled to land in theaters on July 11th, 2025 –– that's right, just about two years from now. So, if long waits are your kryptonite, we can only apologize.
Other Movies Similar to 'Superman: Legacy:'
Content Source: www.moviefone.com