Before the actors' strike was called, Simon Pegg was able to do the press rounds for 'Mission: Impossible – Dead Reckoning Part One', in which he reprises his role as IMF team member and tech head Benji Dunn.
But because Pegg is also very known for the three "Cornetto Trilogy" movies he made with director Edgar Wright –– 'Shaun of the Dead', 'Hot Fuzz' and 'The World's End', he's also often asked about potential future collaborations with Wright.
The pair's careers have diverged in recent years, Pegg racking up big credits in 'Star Wars' movies and more and Wright directing the likes of 'Baby Driver' and 'Last Night in Soho', but they're still good friends and often in touch.
According to Pegg, they're throwing around ideas for a new movie. But Cornetto fans –– the trilogy of films so named after different flavors of ice cream cone –– shouldn't expect another entry.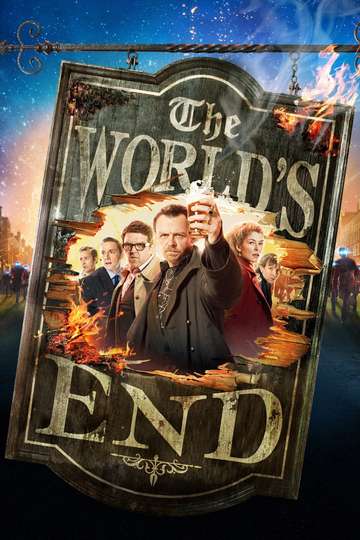 Pegg on the future of collaborations
Here's what Pegg told Discussing Film:
"We've always done original ideas, even though we've kind of built them around existing genres or whatever. Edgar and I are always talking about what we're going to do next. Neither of us can believe it's been 10 years since 'The World's End'. But because our careers have obviously changed and we're not just sitting around writing zombie films like we used to, the real problem now is about syncing our diaries up at a time when we can both sit down and write a film. And then obviously shoot it. I'll say this, it's not about if but when we will do something, which we will do because we've already started talking about it."
Pegg added this:
"Edgar came over to my house last year and we started kicking ideas around. It's not going to be another sort of Cornetto film in that those movies were specifically genre riffs, which addressed the idea of the collective versus the individual. There are certain kinds of thematic consistencies between those three movies which make them a trilogy –– it's not just the ice cream, it's a series of connecting thematic details. With what do next, we want to be completely different from that. We don't want to do a take on action movies or a take on sci-fi or a take on horror. We want to make a movie that is totally its own thing, existing outside of the Cornetto trilogy. My desire, really, is to do something super different."
Trying something fresh and new
And if you're sorry to see that it won't be tied to the existing films (which after all carried unique stories themselves), Pegg has his reasons:
"At the risk of disappointing people, we get a lot of requests to "sequalize" all three of those movies. I feel like it's a lazy impulse for people to embrace familiarity and just accept the same thing again. I'm very flattered by it, and it's never anything but edifying to be to have people say, 'Oh, we would love to see more.' I get that! But what we really need is new stuff. We need new ideas. We need to be challenged. You know, my favorite of the Cornetto trilogy is 'The World's End' because it's the least audience friendly. It's the darkest of the three. It's the most challenging, and I love the idea of actually putting the audience in a position where they have to feel a little bit uncomfortable and not necessarily cozy into the familiar. So, whatever we do next, it'll be difficult that's for sure."
'Mission: Impossible – Dead Reckoning Part One' is in theaters now.
Simon Pegg and Edgar Wright Movies:
Content Source: www.moviefone.com