Thomas Haden Church has "heard rumors" that director Sam Raimi may be directing another 'Spider-man' movie with none other than original Spider-man actor Tobey Maguire.
The actor, who played Flint Marko/The Sandman, has appeared in two Spider-man films – 2007's 'Spider-Man 3' and 2021's 'Spider-Man: No Way Home." When asked which Spider-Man he'd go toe-to-toe with during an interview with Comicbook.com for the Peacock series 'Twisted Metal,' Church named Maguire as that was the Spider-man [movie] he started out with and expressed his interest in appearing in a possible 'Spider-Man 4' movie.
"There's always been some kind of…I've heard rumors…that Sam Raimi was going to do another [Spider-Man movie] with Tobey [Maguire] and if that happens, I would probably campaign to maybe at least do a cameo," Church said.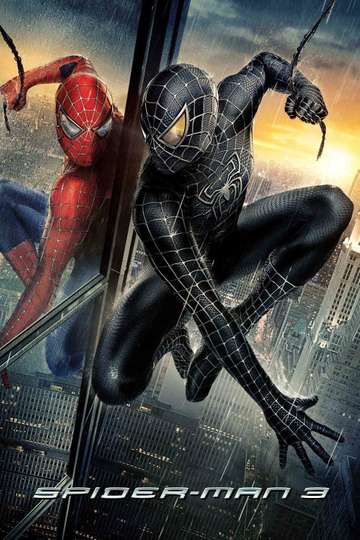 "The battle within."
64
PG-132 hr 19 minMay 3rd, 2007
Sam Raimi's History With Spider-Man
Sam Raimi directed the 'Spider-man' trilogy starring Tobey Maguire as the web-slinging superhero. The 2002 film also starred Kirsten Dunst as Mary Jane and Willem Dafoe as the Green Goblin. 'Spider-man' earned over $825 million worldwide and became the third highest grossing movie of 2002. Raimi continued to work with Maguire for the next two 'Spider-man' movies.
After the 'Spider-Man' trilogy, Raimi returned to his horror roots with 'Drag Me To Hell,' then in 2022, the director teamed up with Marvel for 'Doctor Strange in the Multiverse of Madness,' starring Benedict Cumberbatch and Elizabeth Olsen. Last year, while speaking with Comicbook.com, the director expressed interest in directing a fourth 'Spider-Man' film as well as working with Maguire again.
"I've come to realize after making 'Doctor Strange' that anything is possible, really anything in the Marvel universe, any team-ups," Raimi said. "I love Tobey. I love Kirsten Dunst. I think all things are possible. I don't really have a story or a plan. I don't know if Marvel would be interested in that right now. I don't know what their thoughts are about that. I haven't really pursued that. But it sounds beautiful. Even if it wasn't a Spider-Man movie, I'd love to work with Tobey again, in a different role."
The Next Spider-Man Movie
Currently, Sony Pictures owns the right to make and distribute the current Spider-Man films starring Tom Holland. Disney shares the right, allowing the character to appear in the Marvel Cinematic Universe.
In 2021's 'Spider-Man: No Way Home,' fans finally got to see all three iterations of Spider-Man on the same screen. The film opens up the possibility for the trio to meet once again, as well as appear in other Marvel films or a standalone film. Marvel is diving fast into the realm of the multiverse, and we saw a cameo of Andrew Garfield's Spider-Man in Sony's latest hit 'Spider-man: Across The Spider-Verse,' which means the probability of seeing Maguire's Spider-man on-screen again is quite likely.
Other Movies Featuring Spider-Man:
Content Source: www.moviefone.com